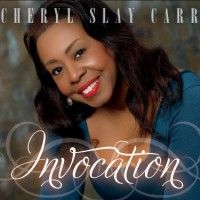 Mellow. Swinging. Vibing for the soul.

"Vibing for the soul" is my term for describing the search for the sacred in the ordinary day-to-day experiences of life.  It means looking for God (and finding Him) in places where we might not ordinarily expect Him to be, i.e., invoking Him, inviting His presence.  This is my inspiration for this album.  Because of who I am spiritually I might've chosen to do a project of all traditionally sacred music.  And in a way, I have.  Jazzing up a hymn and celebrating the divinity of love within marriage through a standard love song are both offered here as hallowed ground.

In this Collection
My fusion-inspired homage to hymns can be heard in three songs on the album. The traditional version of It is Well With My Soul has long been a favorite of mine, so giving it my own musical perspective by writing a jazz-themed melody was, indeed, well with my soul.  The lyrics of Just as I Am, another widely familiar hymn, speak to me as if I had written them myself.  I didn't, of course.  But about 20+ years ago the melody heard in this recording found its way inside my head and lingered until I wrote and recorded it in 2005.  Unlike the other two hymns, Come Sunday was not a song I'd grown up singing or was even familiar with until a couple of years ago.  Perhaps that made it especially compelling the first time I heard it.  In researching the song's origins I was excited to discover that Duke Ellington, its composer, had written many sacred songs and this one (part of a suite called "Black, Brown, and Beige") was ultimately included in a United Methodist hymnal.  I think part of my excitement stemmed from a sense of kinship with Ellington who, though generally regarded as a jazz composer, reportedly viewed his music as beyond genre characterization, seeing it rather as music with the power to be expansive, worshipful, thereby giving voice to the musical prayer that is Come Sunday.

The remaining three songs are all love songs.  Sacred love songs?  They may or may not have been written with that intent, yet I count it a blessing and an offering (invocation) to musically proclaim the joys of love.  I'm Glad There Is You has a reflectiveness that reminds me of the scriptural Song of Solomon; when you read that book you get the feeling that those lovers are the only two people in their world.  Or ... that each revels in having the other in the world.  I Say A Little Prayer is simply one of my favorite songs.  Slowing the tempo and adding the closing vamp are my attempt to sing it in a way that is authentic for me and expressive of benedictions for my own beloved.  And speaking of my husband, To Make You Feel My Love was selected entirely because of him.  He is the consummate Bob Dylan fan; I could think of no more fitting way to honor his love on this album than with a song by an artist he cherishes.
May the music, lyrics and meditations of this album be at home in your heart and vibe in your soul. Yes, and Amen.
Cheryl Slay Carr